pdfFiller is not affiliated with any government organization
CA FL-150 2019-2023 free printable template
Show details
Hide details
ZIP CODE FAX NO. E-MAIL ADDRESS ATTORNEY FOR name SUPERIOR COURT OF CALIFORNIA COUNTY OF CITY AND ZIP CODE BRANCH NAME PETITIONER RESPONDENT OTHER PARTY/PARENT/CLAIMANT CASE NUMBER INCOME AND EXPENSE DECLARATION 1. FL-150 PARTY WITHOUT ATTORNEY OR ATTORNEY STATE BAR NUMBER FOR COURT USE ONLY NAME FIRM NAME STREET ADDRESS CITY STATE TELEPHONE NO. Employment Give information on your current job or if you re unemployed your most recent job. a* Employer Attach copies b. Employer s address of your...
Get, Create, Make and Sign california fillable forms
Get Form

eSign

Fax

Email

Add Annotation

Share
How to fill out fl 150 2019-2023 form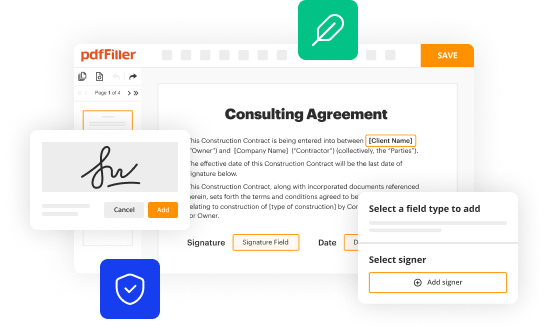 How to fill out fl 150:
01
Gather all necessary information such as personal details, financial information, and details about your marriage or domestic partnership.
02
Begin by completing the top portion of the form by providing your name, case number, and other identifying information.
03
Proceed to section 1, where you will provide information about your current income and expenses. Include all sources of income and any monthly expenses you have.
04
In section 2, you will provide information about your assets, including real estate, vehicles, bank accounts, investments, and other valuable items.
05
Section 3 requires you to disclose information about your debts and liabilities, such as credit card debt, loans, mortgages, and any other financial obligations.
06
Next, move on to section 4 and provide details about your tax filing status and any tax exemptions you claim.
07
In section 5, you will fill out information about your health insurance coverage for yourself and any dependents.
08
Section 6 is dedicated to providing information about your employment history and any child support obligations.
09
Finally, review the completed form for accuracy and sign it.
Who needs fl 150:
01
Individuals who are going through a divorce or legal separation in California.
02
Couples dissolving a marriage or domestic partnership and seeking to divide their assets and debts.
03
Individuals who need to provide information about their income, expenses, assets, and liabilities for legal purposes.
This is how it works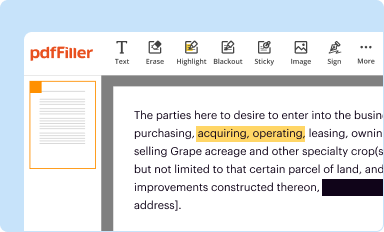 Edit your fl 150 2019-2023 form form online
Type text, complete fillable fields, insert images, highlight or blackout data for discretion, add comments, and more.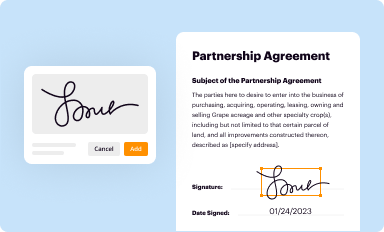 Add your legally-binding signature
Draw or type your signature, upload a signature image, or capture it with your digital camera.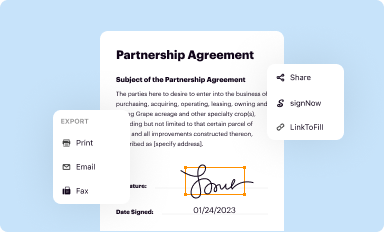 Share your form instantly
Email, fax, or share your fl 150 2019-2023 form form via URL. You can also download, print, or export forms to your preferred cloud storage service.
Editing fl 150 online
Use the instructions below to start using our professional PDF editor:
1
Log into your account. It's time to start your free trial.
2
Simply add a document. Select Add New from your Dashboard and import a file into the system by uploading it from your device or importing it via the cloud, online, or internal mail. Then click Begin editing.
3
Edit fl 150 form. Rearrange and rotate pages, add and edit text, and use additional tools. To save changes and return to your Dashboard, click Done. The Documents tab allows you to merge, divide, lock, or unlock files.
4
Get your file. Select your file from the documents list and pick your export method. You may save it as a PDF, email it, or upload it to the cloud.
It's easier to work with documents with pdfFiller than you could have ever thought. You may try it out for yourself by signing up for an account.
People Also Ask about fl 150
What is the fl150 form for?
Do I have to fill out a FL 150 form?
How do I fill out a fl150?
Is Form FL 150 filed with court?
How do I fill out a FL 150 form?
Is the FL 150 required in California?
How to fill out Form FL 150 California?
Does respondent have to file FL 150?
Is FL 150 required in California?
Do I need to file FL 150?
What is an Income declaration?
How to fill out income and expense declaration California?
Do I file fl150 with the court?
How long is an Income and expense declaration good for?
Why did I receive Income and expense declaration?
What is an Income and expense declaration?
How do I fill out an Income and expense declaration?
Income And Expense Declaration is not the form you're looking for?
Search for another form here.
Comments and Help with ca fl 150
What is the FL 150?
Divorce courts in California require that both parties in the divorce report their financial situation fully and completely. This ensures that all financial decisions made by the court are given correct and complete context. The FL 150 form is filled out for this purpose. It asks questions about the income, living, and expense situations for each spouse.
In one sentence, what is the purpose of submitting this form?
The purpose of submitting the FL 150 form is to provide California's divorce court with the income, living, and expense situation of each spouse.
What information do you need in order to complete this form?
There are many pieces of information required by this form. Ensure that you have them all before you begin to fill out the form. They include…
Full name, address, telephone number, and email address of the attorney.
Full name of the spouse the attorney is representing.
Full street address, mailing address, city, zip code, and branch of the courthouse.
Divorce case number.
Name of employer, employer's full address, employer's phone number, occupation, date the job was started, date the job ended if relevant, how many hours are worked per week for the job, how much is paid, and the payment schedule for the relevant spouse.
Age, high school degree status, undergraduate college years completed, graduate college years completed, and occupational licenses for the relevant spouse.
Last year taxes were filed, tax filing status, where the tax return was filed, and tax exemptions for the relevant spouse.
Gross income of the other spouse.
Average salary, overtime, commissions, public assistance, spousal support, partner support, pension, social security, disability, unemployment, worker's comp, and military payments made for the last 12 months.
All information on investment income.
All information on self-employment income, including the last two year's tax returns.
Any additional income information.
Union dues, retirement payments, hospital fees, child support paid for children in other relationships, spousal support from a different marriage, and job related expenses.
All assets including checking accounts, saving accounts, stocks, bonds, and personal property.
Who the spouse lives with including full names, ages, relationship to the spouse, and that person's gross monthly income.
Monthly expenses for rent or mortgages, health care, child care, groceries, eating out, utilities, laundry, clothes, education, entertainment, car insurance, gas, car repairs, life insurance, savings, charitable contributions, and telephone bills.
Any additional installment payments or debts.
Attorney fees.
Number of children under the age of 18 and their health care, child care, travel, and educational expenses.
Any special hardships experienced by the spouse.
Any other information the spouse wishes the court to know.
Who must file this form?
This form must be filed by any married couple seeking divorce in the state of California. In some special cases, form FL 155 can be filled out in place of form FL 150.
In what professional field is this form most likely used?
This form is typically used by family lawyers in the state of California. In some cases, this form can be filled out by the spouse themselves.
Who is the intended recipient of this form?
The intended recipient of form FL 150 are divorce courts in the state of California.
Video instructions and help with filling out and completing fl 150
Instructions and Help about fl150 fillable form
Hi everyone! Welcome tonight! Thank you for coming out. My name is Cristina Lowe, and I am a divorce attorney, and tonight we're going to be going over all the divorce forms that you need to get started in the divorce process, and we are going to be helping you, and the reason why we're doing this for you for free is because we love what we do. I really enjoy being a family law attorney, I enjoy helping people through really a difficult time in their lives and when I go to the courthouse and I see people struggling and trying to get through the divorce process on their own it's really hard, and I can't help everybody with their divorce, but I'm hoping that by giving seminars like this that I can help more people than I do right now. So I hope you're comfortable! The reason why we're doing it here instead of at the courthouse — First — budget cuts — there's no way they're open tonight, and second of all, we have a little more updated equipment and technology than they do, so you don't have to deal with the '60s protectors. Alright, so we have our person set up. I have pulled an innocent victim out of this audience, and they're going to be helping me type the forms just to show you that anyone can do it, and it is accessible, and it is doable, so we're just going to do this real-time and mistakes and all, so if you have any questions and I know it's hard and this might be a little embarrassing to be asking your personal question to everyone here, so you can talk to me afterwards, if not give me a call afterwards if you need to email me let's do that, and we'll make sure everybody has my contact information. And then with that being said, let's get started! Okay! So congratulations! You've all finished the first phase of the divorce which is if you're the petitioner — the petition, the summonsthusUCJJAVAJA (if you have kids) and you've done the service, and done the proof of service of summons. If you're the respondent — you've done your response, and if you have kids, you've done your own McCrea, so that McCrea, that FL one zero five that's done by both petitioners and by respondents, if you have kids, no matter what. Okay, so now we're going to move into phase two of the divorce, which nobody likes, everybody hates — get over it — everybody has to do it. Okay So this is where most people get bogged down, especially if you're self-represented because you don't have somebody kind of encouraging you and being that pesky person to get you through it. Okay, so let's go back to our commonly used forms, and we're going to be going to the income and expense declaration, which is FL one five zero. So on the surface, it seems very, very innocuous. Income and expense declaration — the declaration of all that you earn and all that you spend. Well, people hate this form for many reasons — because it's a pain in the butt to do. I'll be honest! So we're going to and doesn't matter if you're the petitioner or the respondent — I'm speaking to all of you now. I...
FAQ
What is fl 150?

Fl 150 is a flight level that is equal to 15,000 feet in altitude in the International Standard Atmosphere (ISA).

Who is required to file fl 150?

Generally, all married couples who are filing for divorce must file Form FL-150, Financial Declaration. This form must be filled out and signed by both parties.

How to fill out fl 150?

1. Fill in the caption information at the top of the form. This includes the name of the court (e.g. Superior Court of California, County of ____), case number, and the names of the parties. 2. Check the appropriate box in Section I for the type of form you are filing (e.g. Petition, Response, etc.). 3. Fill in your name, address, and phone number in Section II. 4. If you are represented by an attorney, fill in their name, address, and phone number in Section III. 5. In Section IV, check the box for the type of order you are seeking (e.g. Dissolution of Marriage, Child Custody, etc.). 6. In Section V, check the boxes for the relief you are requesting (e.g. Legal Custody, Visitation, etc.). 7. In Section VI, check the boxes that apply to your case (e.g. Domestic Violence, Child Support, etc.). 8. In Section VII, check the box if you are asking the court to change your name. 9. Sign the form in Section VIII. 10. Have the form notarized in Section IX. 11. Make two copies of the form. 12. File the original form with the court and keep the copies for your records.

What is the purpose of fl 150?

FL 150 is a form used in California family law proceedings. It is a court form used by both the petitioner and the respondent to indicate their agreement to an order regarding child support, health insurance, and spousal support.

What information must be reported on fl 150?

The FL 150 form is a court document that is used to provide information about a couple's marital assets and debts. It requires both parties to disclose information such as marital assets, debts, income, expenses, and other financial information. The form also requires both parties to provide information about any agreements or stipulations they have regarding the division of assets and debts.

When is the deadline to file fl 150 in 2023?

The deadline to file FL 150 in 2023 is April 15th, 2023.

What is the penalty for the late filing of fl 150?

The penalty for late filing of Form FL-150 is a $30 fine for each day the form is overdue, up to a maximum of $1,500.

How can I send fl 150 for eSignature?

Once you are ready to share your fl 150 form, you can easily send it to others and get the eSigned document back just as quickly. Share your PDF by email, fax, text message, or USPS mail, or notarize it online. You can do all of this without ever leaving your account.

Can I edit income and expense declaration on an iOS device?

You certainly can. You can quickly edit, distribute, and sign form fl 150 on your iOS device with the pdfFiller mobile app. Purchase it from the Apple Store and install it in seconds. The program is free, but in order to purchase a subscription or activate a free trial, you must first establish an account.

How can I fill out fl150 on an iOS device?

In order to fill out documents on your iOS device, install the pdfFiller app. Create an account or log in to an existing one if you have a subscription to the service. Once the registration process is complete, upload your fl 150 form california. You now can take advantage of pdfFiller's advanced functionalities: adding fillable fields and eSigning documents, and accessing them from any device, wherever you are.
What is form fl 150?
FL-150 INCOME AND EXPENSE DECLARATION.